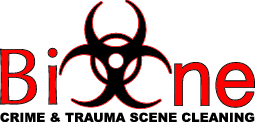 Bio-One STC
Affiliation:

Police
We, Bio-One STC, are a crime and trauma scene cleaning company who also specializes in hoarding clean ups. We, both Megan and I, are previous law enforceme
...
VIEW FULL LISTING

Affiliation:

Police
Who we are is so much more important that what we do. We are a family-owned and operated business that strives to meet the needs of our Clients while maint
...
VIEW FULL LISTING

Advanced DKI
Affiliation:

Military
Advanced DKI provides emergency services 24 hours a day, 7 days a week, 365 days a year. Our emergency services include water damage mitigation, fire and s
...
VIEW FULL LISTING