Floor Restore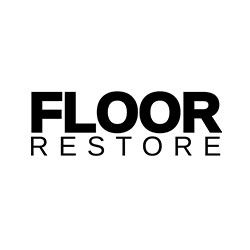 Floor Restore
Affiliation:

Police
COMPANY DESCRIPTION: Floor Restore is the Greater St. Louis area's original sandless floor refinishing specialist. Our mission is to make the floor restoration process as easy as possible, saving every valued customer time, mess and money. Licensed and fully insured, we pride ourselves in delivering a friendly, convenient and quality floor refinishing, cleaning, and installation. We are prepared and equipped to handle any size residential or commercial job. Floor Restore takes pride in its special sandless floor restoration process, which allows us to deliver exceptional value to our clients by providing a long-lasting, beautiful finish to hardwood floors without all the fuss and mess of sanding. Floor Restore knows how much its clients value their home and retail space, and that keeping the floors looking clean and beautiful is top priority to many clients. Floor Restore also specializes in hardwood floor deep cleaning. Utilizing our special machines, we are able to extract dirt and contaminants that are held deep in the cracks and grain. This process leaves the floor's finish looking refreshed and protected. We believe you will love the results. Floor Restore also provides flooring installation and trim work services to the Greater St. Louis area. We know that one of the easiest ways to bring value and instant beauty to your home is from quality installation of new flooring. We specialize in the installation of traditional hardwood, engineered hardwoods, vinyl plank, vinyl tile, and laminate flooring. Floor Restore knows that hiring a flooring installation company can often be a frustrating and scary experience. Floor Restore prides itself in providing quality, reliable, and professionally installed flooring and trim. We know your home, business, and time are valuable and we strive to bring you the best service possible.
COMPANY SERVICES:
Sandless Floor Restoration
Hardwood flooring is easily one of the biggest investments in a home or business, as it brings instant beauty and value. However, over time, floors are attacked with a wide range of contimates from dirt, pet messes, spills, salts, overspray from cleaners, as well as normal wear and tear from everyday use. As time goes on, the finish begins to dull and lose its beauty. Traditional refinishing of hardwood floors requires sanding the floors down to the bare wood and applying new coatings to the floor. This process can be a huge inconvenience for the home or business owner as it creates a large amount of dust and a strong chemical smell.  Additionally, the length of time to complete the job, and high cost can be difficult to deal with. Floor Restore offers an incredible solution to all of the inconveniences of traditional floor refinishing. In our sandless floor restoration process, we first utilize a wet solution and special equipment to remove contaminants from the floor, preparing the floor for a new coat of finish. Commercial grade coatings are then applied to the floors, restoring the original luster and beauty to the floors. This process is a huge advantage for customers. Here's why:
Unlike traditional sanding, most of our floors are completed in a day, and customers can stay in their homes while the job is being done!
There will be NO dust created while the floors are being restored.
Our process saves not only time, but also money!  We know both are incredibly valuable to our customers.
You will be able to lightly walk on your floors just hours after the job is completed, and return their furniture to the floors the next day.
Floor Restore's unique process is the perfect solution for floors that are difficult to sand or are unable to be sanded due to age. Because our process utilizes a special wet process, Floor Restore is the perfect solution for: antique floors, parquet floors, herringbone floors, and other difficult to finish floors. Floor Restore's process will leave those special floors looking beautiful again with protection that will last for years to come. Call Floor Restore today for a FREE and QUICK on-site estimate and see the beauty our system can bring to your home! Floor Restore's sandless system is not only perfect for homeowners, but we also specialize in assisting realtors in ensuring their clients' homes look amazing for showings. Floor Restore knows that just like fresh paint on the walls, a beautifully restored floor will help to bring out the best in a property. By utilizing Floor Restore's sandless refinishing process, we are able to get clients' floors looking beautiful quickly, for a price customers love, and bring top dollar from potential buyers. Floor Restore understands both a realtor and client's time is important. We will provide a quick on-site quote that will be promptly emailed to quickly get the ball rolling. We would be happy to provide an estimate, for a fee, for buyers who are shopping but don't have a firm deal yet.  Free estimates will be provided if a deal is met. Additionally, we will accept payment at closing if the deal is secure and reasonably close. Floor Restore is committed to being the top choice for realtors in the area. We strive to save your clients time and money!
Wood Floor Cleaning
Floor Restore also provides hardwood floor deep cleaning services. Over time, floors are attacked by a wide range of contaminants like dirt, pet urine, spills, salts, overspray from household cleaners and much, much more. This daily onslaught of messes over time contaminates the finish of the floor to the point that standard cleaning products just can't remove it all. Our deep cleaning process utilizes specialized machines and cleaning solutions to safely deep clean the floors in a process that won't harm the finish. This process is great for keeping your floors looking fresh and clean between refinishing. Floor Restore's deep cleaning process is a perfect way to keep one of your home's biggest investments looking clean and beautiful. Dirt and other daily contaminants aren't the only threat homeowners face when trying to keep their floors clean and beautiful. There are many products on the market that claim to bring back new life into your floor and add shine. Many of these products contain acrylic wax and other coatings that make the floor look glossy for a time. However, as the floor is walked on and the temperatures swing through the seasons, these coatings break down quickly and end up forming a dull coating on the floor. Over time, homeowners will continue to reapply these coatings, adding layer after layer of these coatings that will quickly break down. Unfortunately, traditional household cleaners will not be able to remove these coatings. At Floor Restore, we understand that this can be frustrating for homeowners as some floor companies will tell you your expensive hardwoods will need to be replaced. At Floor Restore, we are able to utilize our special process to break down the coatings and safely clean your hardwood, restoring the beautiful natural finish of your floors. We strive to remove the stress created by these products and bring happy results to the customer. Also, our deep cleaning process doesn't just work on hardwood!  We can deep clean any hard flooring surface. Our specialty solution and machines work on tile, laminate, and much more. Floor Restore would love the chance to make your floors sparkle and shine again!  We strive to bring a level of service and commitment to every job we complete. Floor Restore's hardwood cleaning process isn't just the perfect solution for homeowners. Our solution is perfect for landlords and property managers faced with dirty, difficult-to-clean floors. We understand that over time, tenants can leave the hardwoods overly dirty, leaving your investment looking dull and lifeless. Floor Restore understands that a landlord and property manager's ability to bring top dollar from their investment rides on your property looking its best. Dirty and lifeless floors affect the potential to attract the best tenants possible. At Floor Restore, we strive to bring the best service possible to your investment by quickly and professionally cleaning and restoring your investment's floors to ensure your property looks its best for potential tenants. Call Floor Restore today for a free and quick on-site estimate!
Flooring Installation
Floor Restore understands that at times, finding reliable, professional, and quality floor installers can be a difficult task. When purchasing new floors for your home, Floor Restore will work with you side by side to ensure the process is as painless as possible. We stay up to date with the latest installation trends and techniques through training at the National Hardwood Flooring Association. At Floor Restore, we promise we will make your floor installation fast and convenient, and will work with you from start to finish. At Floor Restore, we install traditional hardwoods, engineered hardwoods, vinyl plank, vinyl tile, laminate and tile floors. Give Floor Restore a call today and receive a fast FREE quote to see how we can make your home's flooring installation as painless as possible.
Damaged Board Replacement & Trim
Damaged floor boards are a problem no home or business owners enjoys finding. Floor Restore also provides home and business owners the service of damaged boards replacement. Boards can become damaged over time. These damages can be the result of water intrusion, improper installation, board defects, damage from pets, or accidental damage. Floor Restore will replace your damaged boards quickly and professionally, providing guaranteed results. A home's beauty isn't only in the floors, and Floor Restore understands that. Many homeowners and buyers find themselves in a beautiful home that has builder-grade trim on the floors, crown molding, and around doors. We remember the day craftsman quality was put into trim work and the timeless look it brings to a room. Floor Restore is experienced in removing these unpleasant trims and putting in quality trim that won't go unnoticed. Call Floor Restore today, and let us quickly and professionally update the trim in your house!
BONDED: Yes
INSURED: Yes
YEARS EMPLOYED: 8
EMPLOYMENT CITY: St Louis City
EMPLOYMENT STATE: IL