The Marlo Group Powered By Vancil Brothers Realty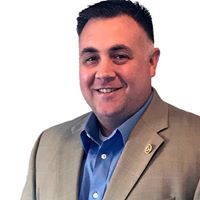 The Marlo Group Powered By Vancil Brothers Realty
Affiliation:

Firefighter
ADDRESS:
1200 Lake St. Louis Blvd
767 Grace View Ct.
Eureka, MO 63025
Get Directions »
COMPANY DESCRIPTION: The Marlo Group is a full service realty company. We provide all services needed for a quick sale of your residence. We also have years of experience in negotiation experience, allowing us to secure the best sale or purchase price of your home. With low commission rates, we provide a free home value analysis, professional photography, and marketing. I donate 10% of my total commission to The Backstoppers Inc. I'd love to help your sell or purchase your dream home.
COMPANY SERVICES: The Turning Your Home Into Hope program is for all first first responder, active military, and veterans. The program provides low commission on the sale of your house with no extra fees as well on either the sale or purchase. I have teamed up with lenders, home inspectors, and carpet cleaning services to provide other discounts as well. 10% of ALL my commission will go back to The Backstoppers Inc. Backstoppers provides financial support for police and firefighters who have died in the line of duty.
BONDED: Yes
INSURED: Yes
YEARS EMPLOYED: 18
EMPLOYMENT CITY: Wentzville Fire Prot. Dist.
EMPLOYMENT STATE: Missouri