Kimberly Kaiser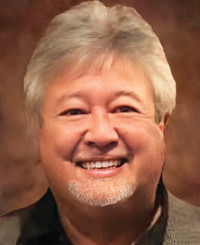 Kimberly Kaiser
Affiliations:

Police

Military
ADDRESS:
11400 Concord Village Dr
Suite B
Saint Louis, MO 63123
Get Directions »
COMPANY DESCRIPTION: The State Farm mission is to help people manage the risks of everyday life, recover from the unexpected, and realize their dreams. Our Agency works to build relationships with our clients by providing personal service, ensuring you understand your coverages and what they mean for you and your family.  Our office has been a top insurance provider in the tri-state area for over 30 yrs. Our success is built on a foundation of shared values — quality service and relationships, mutual trust, integrity and financial strength. Our vision for the future is to be the customer's first and best choice in the products and services we provide.
COMPANY SERVICES: We are Licensed in Missouri and Illinois. We offer insurance to cover all your needs: Home, auto, life insurance, specialty lines, business lines and rental properties.  We have very competitive rates, excellent customer service and claims services in the industry. Call us for a complimentary review of your current coverages and a no obligation Insurance proposal that fits your and your families needs. 314.729.1900 or Kim @ [email protected] Think about this…
State Farm insures 1 out of every 5 cars on the road today.
We have been the #1 Auto Insurer in the U.S. since 1942!
State Farm also insures 1 out of every 4 homes in America.
We have been the #1 Home Insurer in the U.S. since 1964!
We have been the #1 Life Insurer in the U.S. since 2014!
State Farm has over 19,000 locations to serve you! (That is more locations than McDonalds!)
BONDED: Yes
INSURED: Yes
YEARS EMPLOYED: 45
EMPLOYMENT CITY: Missouri & Illinois
EMPLOYMENT STATE: