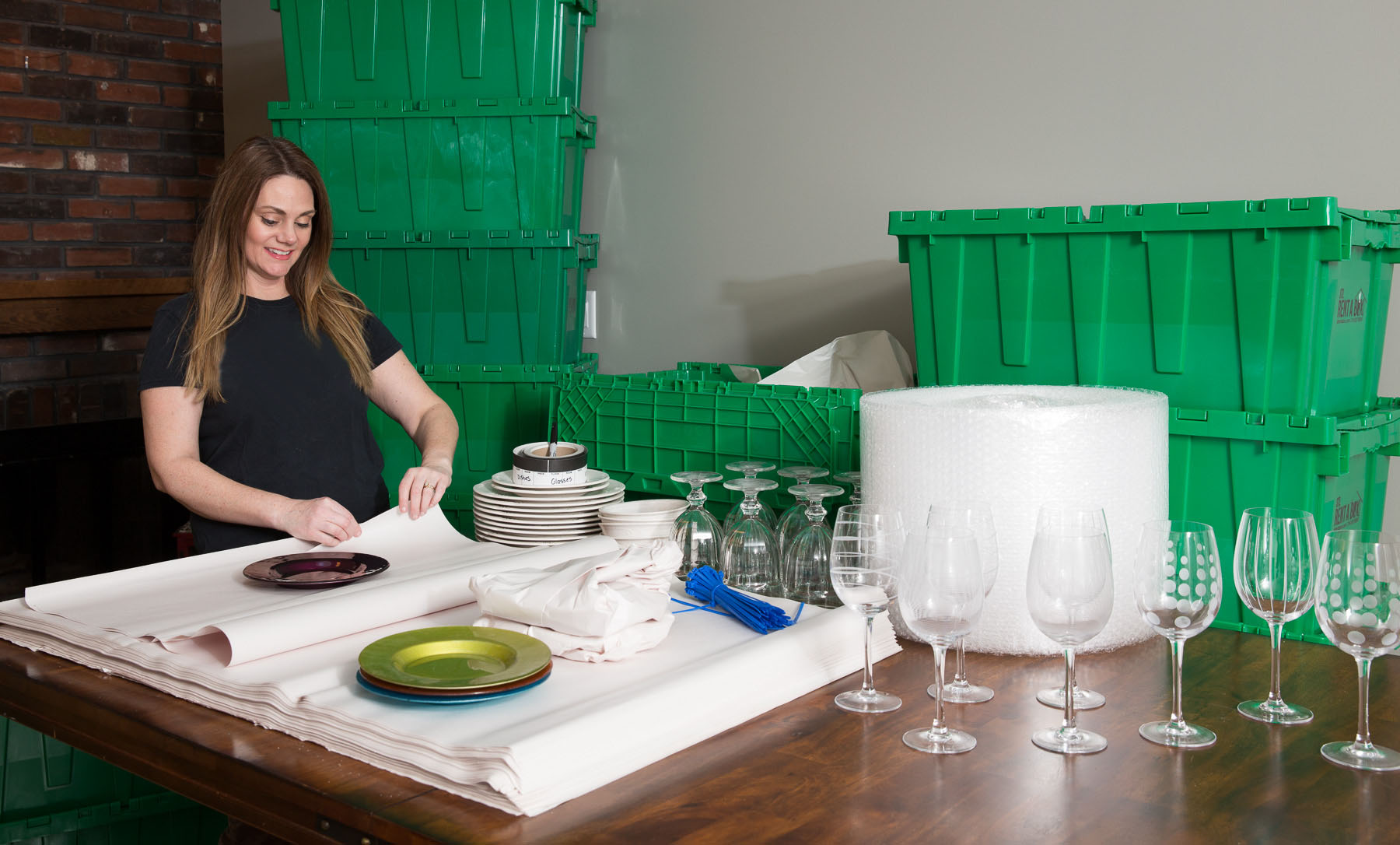 Come time to relocate, friends and family members may go ghost. It's nothing personal, of course. But the words "help" and "move" subsequently in the same sentence are an instant turn-off. Luckily, owners of The Organized Pack have literally made it their business to be a big help to you on your big day.
Meet the Isermanns, Owners of Your Go-To St. Louis Packing Company
Husband and wife Todd and Stacy Isermann are dedicated to their community in every way. Born and raised in St. Louis, they each have passion and respect for the city, and they also honor their country. After graduating from high school, Todd joined the Navy, in which he navigated the USS Pittsburgh fast attack submarine across the world. Following his four years in the Navy, Todd became a police officer for the St. Louis County Police Department, where he worked for five years.
Stacy earned her degree in Criminal Justice from the University of Missouri-St. Louis (UMSL) after she graduated from high school. With a heart to help victims of physical and sexual abuse, Stacy worked at UMSL's Center for Trauma Recovery. While there, Stacy helped organize federally funded grants by the National Institute of Mental Health (NIMH), which supports those who have abuse-related PTSD.
Most recently, they've decided to start their own packing company, The Organized Pack.
Here's Where Life Has Led Them So Far
Two kids and 22 years of marriage later, Todd and Stacy reside in Chesterfield, Missouri. The Isermanns lead a busy and adventurous lifestyle, traveling the country and making unforgettable memories every year. They're always on the go, and they realize many other Americans are the same way. Living such busy lives, many people don't have much time to take care of themselves or other critical obligations. One of the main inconveniences is moving from one place to another.
For these reasons, Todd and Stacy's professional packing and unpacking services are just what the city needs. Not to mention, they're way more reliable than bribing friends and family with money, food, or the old "When it's your turn to move, I'll help you too!" Thanks to the Isermanns' packing company, The Organized Pack, asking your loved ones to help with such a tedious task is a thing of the past.
Moving Day Hack: Hire The Organized Pack
On moving day, you need all hands on deck to load and unload your belongings. It's what you do before the moving van arrives that's most important: make sure everything is packed and ready to go! This is arguably the most time-consuming part of the process, and you can leave it all to Todd and Stacy. Not even the toughest moving projects can faze them.
Whether your place is 500 square feet or over 10,000, no job is too difficult for this dynamic duo. That's right—they don't send strangers to complete the job for them. Instead of subcontracting packers, which can be a little iffy, the Isermanns arrive with everything you need, including boxes, labels, and other shipping supplies. And with their professionalism and can-do attitude, they get the job done in a timely and orderly fashion.
More Than Just House Packing Services
Todd and Stacy's packing company doesn't just benefit homeowners. Their services are excellent for apartments, businesses, and everywhere in between. The packing process is a large part of the move, no matter where you're going. The Isermanns specialize in packing and unpacking boxes for:
Apartment Residents
Your landlord or complex manager expects your entire unit, from the living room to the linen closets, to be empty by your move-out date. After that date's been agreed upon, there's no turning back. The Organized Pack shows up and gets down to business, clearing out every area of the apartment and neatly packing your possessions.
Business Owners
Business is booming in St. Louis, and many property owners are expanding and relocating in the new year. All your office supplies, large items, furniture, and fragile fixtures are in safe hands with The Organized Pack. You can trust the Isermanns to move your precious cargo from point A to point B safely.
College Students
The end of the spring semester also means an end at the current dorm for college students, and after cramming for finals, saying farewell to friends, and planning for the fall, packing their dorm is not top of mind. The Organized Pack takes the stress of dorm packing away, allowing students to focus on what matters, their studies and friends. Once fall rolls around, The Organized Pack is there to help get students into their new dorm as well, making moving easy all year round!
Donations help our network grow. If you'd like to contribute to our organization, Donate Here
Call the Organized Pack To Help With Your Next Move
The Organized Pack's testimonials speak volumes about their dedication to their community and customers. Don't just take their word for it—you can see for yourself! Give Todd and Stacy a call at 314-837-7368 today to schedule your free onsite assessment. Connect with them on Facebook too!
Whether you're gearing up for company expansion or you're moving into a new home, reach out to the Isermanns and work with the best packing company in the area. St. Louis Hero Network is proud to include them in our directory of local businesses owned and operated by veterans and first responders.
Be a hero. Hire a hero.