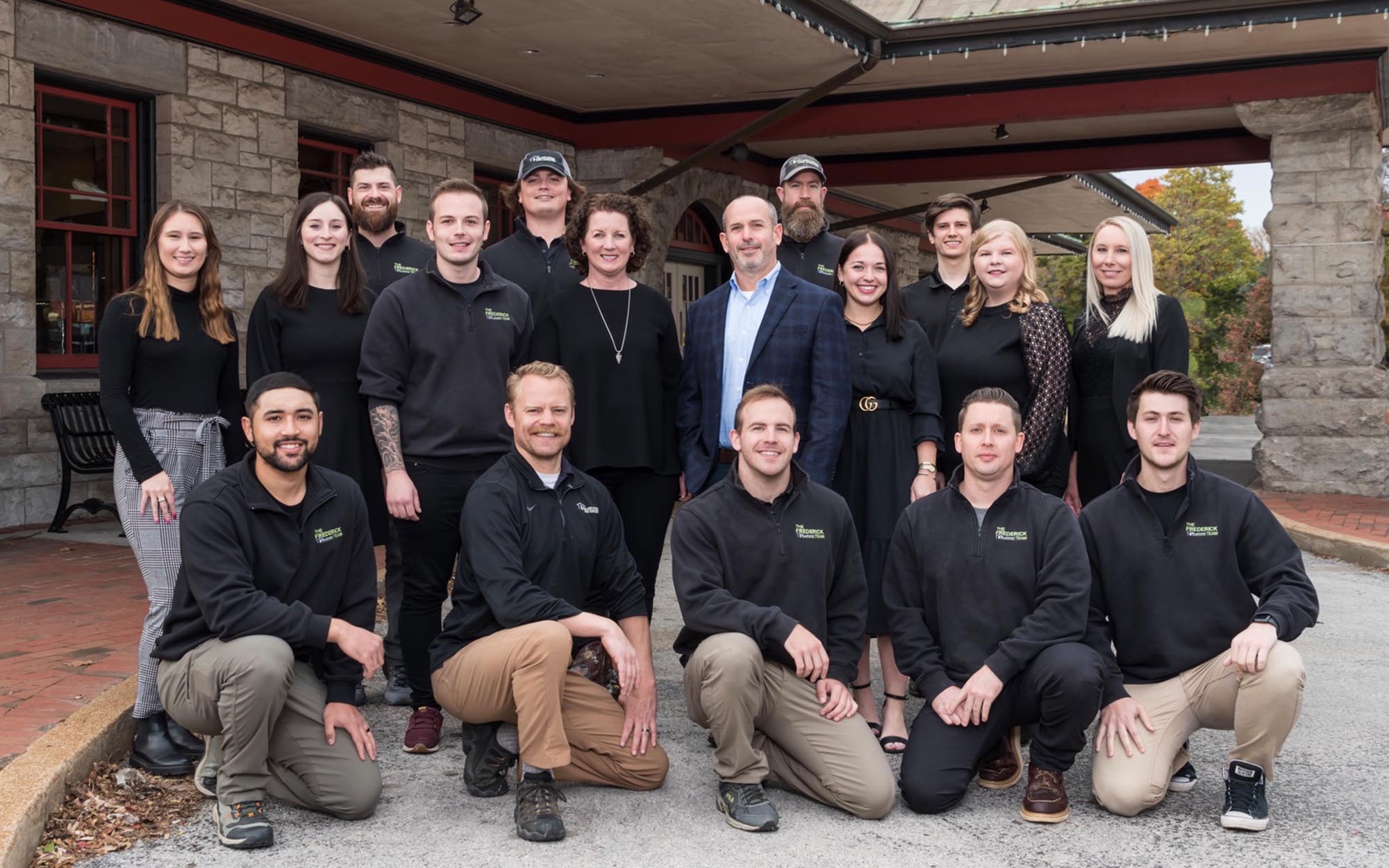 Are you buying or selling a home? If so, schedule a St. Louis home inspection with Pillar to Post – The Frederick Team. Read on to learn more about their packages and services.
The Search Is Over for a Reliable St. Louis Home Inspection
Finding the right company to conduct a St. Louis home inspection can feel just as never-ending as the house hunting process, but making sure your new building or the one you're selling is in good condition saves you time and frustration down the line.
Husband and wife duo Scott and Megan Frederick are local franchise co-owners of Pillar to Post – The Frederick Team. Scott and Megan made their commitment in 2013 to be an integral part of Pillar to Post, North America's #1 home inspection company. Scott, a retired St. Louis City Firefighter, holds multiple certifications, including one from the American Society of Home Inspectors (ASHI) and the International Association of Home Inspectors (InterNACHI). They'll examine your property from top to bottom, inside and out.
Choose a Package Suitable for Your Building and Budget
Since every building is different, The Frederick Team offers three packages, including Plus, Premium, and Supreme. These packages outline each service to simplify the decision-making process. They'll help you cover all necessary bases.
No matter which package you choose, each St. Louis home inspection from Pillar To Post – The Frederick Team includes:
Interior Check-Points
Walls
Floors
Ceilings
Attics
Water heaters
Plumbing
Exterior Check-Points
Roofs
Gutter and drainage systems
Porches and decks
Gas and electrical connections
When hiring home inspectors in St. Louis, consider potential issues that may pop up in your building and address them early on. Based on your property's needs, you can also choose from various service add-ons, like:
Septic and Sewer Inspection
Septic and sewer issues must be fixed prior to purchase. Red flags include slow running or backed-up toilets, strong odors, and a wet septic tank drain field. The Frederick Team performs septic and well inspections to find potential risks and root causes. Once that's done, hire a contractor to take care of any problems right away.
Sewer scoping is another inspection service add-on. Just like with septic problems, you'd want to fix sewers that are in poor condition. Pillar To Post – The Frederick Team performs video camera scans to get a close look inside and verify whether the sewer is clean or clogged.
Mold Inspection
When large quantities of mold are present in a home, it negatively affects a building's indoor air quality, and it's especially problematic when inhaled by those sensitive to it. It isn't always visible, and is often hidden in dark, damp corners, so if you notice the unpleasant smell of mildew or water stains on the walls and ceilings, consider mold testing in St. Louis performed by The Frederick Team.
Unaddressed mold issues can cause symptoms in occupants, including coughing, wheezing, headaches, and dizziness. The Frederick Team's mold and spore detection use specialized tools that help you take proactive measures to remediate the issue immediately.
Radon Inspection
Radon is a radioactive gas that's harmful to people and pets. Unlike carbon monoxide or other home pollutants, radon isn't noticeable as quickly. Have The Frederick Team conducts a radon inspection of your house to steer clear of danger and liability issues later.
Pillar To Post – The Frederick Team Is Your Hero in St. Louis Home Inspection
St. Louis home inspection doesn't have to be difficult. Pillar To Post – The Frederick Team is the certified home inspector you've been looking for. Whether you need a gas inspection for your house or radon St. Louis experts, Pillar To Post – The Frederick Team has the knowledge and experience to complete any inspection service you need. For more information, follow them on Facebook and read their profile on our site.
St. Louis Hero Network is proud to have The Frederick Team a part of our extensive directory. After years of firefighting, Scott is still in the business of saving your building from distress.
Would you like to do business with retired first responders and veterans? Browse Our Directory
Be hero. Hire a hero.