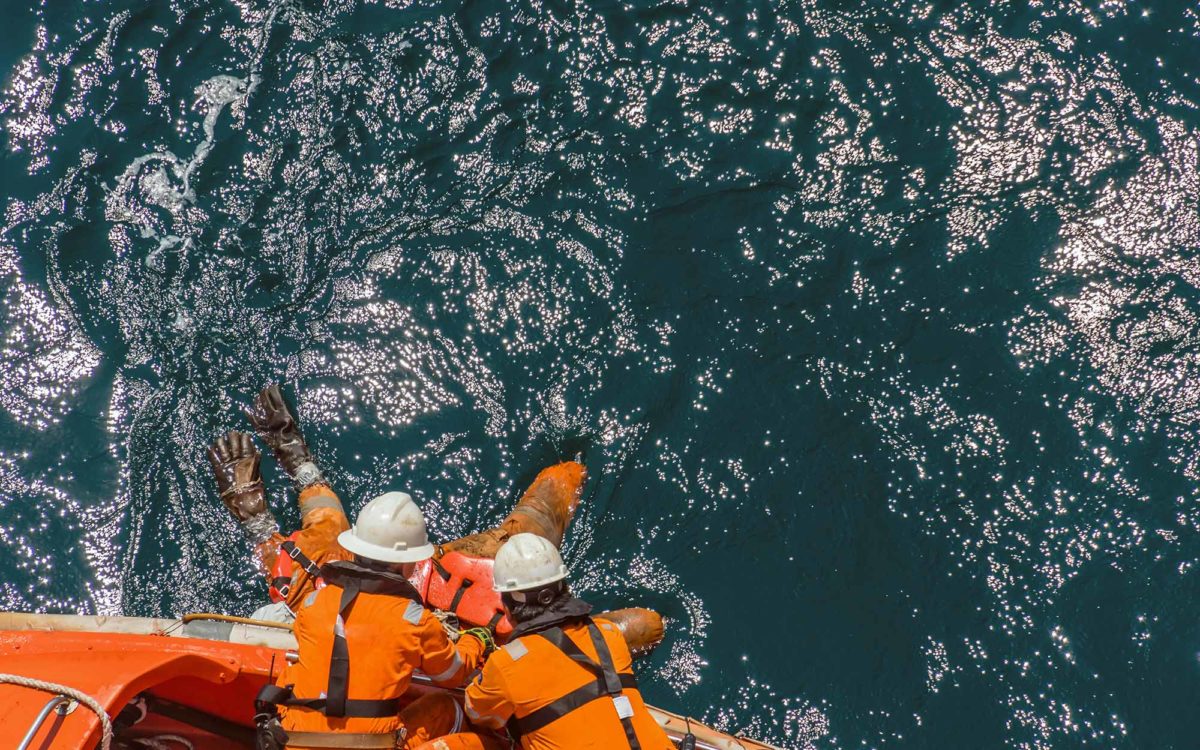 Have you ever been in a do-or-die scenario? A situation where you only had minutes to save a life? Unfortunately, these types of scenarios affect first responders regularly. That's why they have to have the proper training and instruction to excel at their jobs—to make sure that they and civilians get the maximum safety possible. Rescue Redefined is a first responder-owned business that seeks to do just that.

Rescue Redefined Offers Certified Rescue Training
What Is Rescue Training?
What exactly is rescue training? It's structured, intense, and simulated emergency scenarios to train first responders without putting themselves or others in real danger. Some examples of rescue training include vehicle extrication, water rescue, confined space rescue, and how to deal with injuries sustained during an accident.
Rescue Redefined's rescue training allows first responders to study probable scenarios, practice using rescue tools, and learn more about rescue best practices.
Certified Rescue Courses
Rescue Redefined offers a variety of rescue courses on their expansive, hands-on training site. Each class has personalized scenarios, equipment, and training. Whether you're looking for technical rescue training, a best practice seminar, or a management course, Rescue Redefined is here to help. All of their courses can be tailored to what you need, and they make sure you leave with the most relevant skills.
Let's look at a few of the courses Rescue Redefined offers:
Intro to Extrication (Vehicle Rescue Training)
Being trapped inside a crashed vehicle can be one of the most dangerous situations a person can be in. Car accidents leave people stranded in automobile traffic and a tight space filled with sharp metal, glass, and combustible fuel. A first responder has to get someone out of a damaged vehicle as quickly as possible.
The Intro to Extrication class covers vehicle anatomy, construction methods, hydraulic rescue tools, hands tools, vehicle safety systems, cribbing, basic stabilization, and vehicle shut down procedures for both hybrid and electric vehicles.
Extrication Elevated and Rapid Access
Some accidents require first responders to raise vehicles and obstacles to free someone safely. The Extrication Elevated and Rapid Access class covers new vehicle construction, SRS safety, and advanced rescue techniques.
The practical parts of this course involves multiple set-ups to teach modern materials, advanced techniques, crush injury/stop the bleeding with time critical extrication, wrecker integration, advanced lifting techniques, and when and how to move a vehicle. Live patient scenarios will bring everyone together in a time-focused drill that simulates real-world scenarios.
High Voltage and Hard Car Rescue Response
The High Voltage and Hard Car Rescue Response class is an introduction to electric vehicles (EVs), covering construction and hazards to look for when performing extrication. We also cover operations in the case of a fire in an EV and how to handle the dangers that come with high voltage firefighting. Overview of extrication tactics as well as review of the construction of new "hard cars" along with various case studies to engage the participants in discussion on various tactics.
Why Choose Rescue Redefined?
Rescue Redefined is your rescue education and life rescue training company.
We know that learning is more accessible when you have an excellent instructor. That's why most of our educators have advanced degrees in their field. Our instructors are passionate about the subjects they teach and bring this enthusiasm into their seminars and courses.
Rescue technicians and instructors are all past or current law enforcement, firefighters, paramedics, and first-responders with countless years of emergency response service and experience between our instructors. Each of our instructors have professional qualifications and certifications along with extensive knowledge and experience.
Whether you're looking for technical rescue training, a best practice seminar, or a safety management course, Rescue Redefined can help. All our courses are customizable for you or your department's needs to make sure everyone leaves with the most relevant skills, knowledge, and a high-quality education experience.
St. Louis Hero Network is proud to include Rescue Redefined in our directory of local businesses.
Be a hero. Hire a hero.