Lawn N' Order
Lawn Care and Maintenance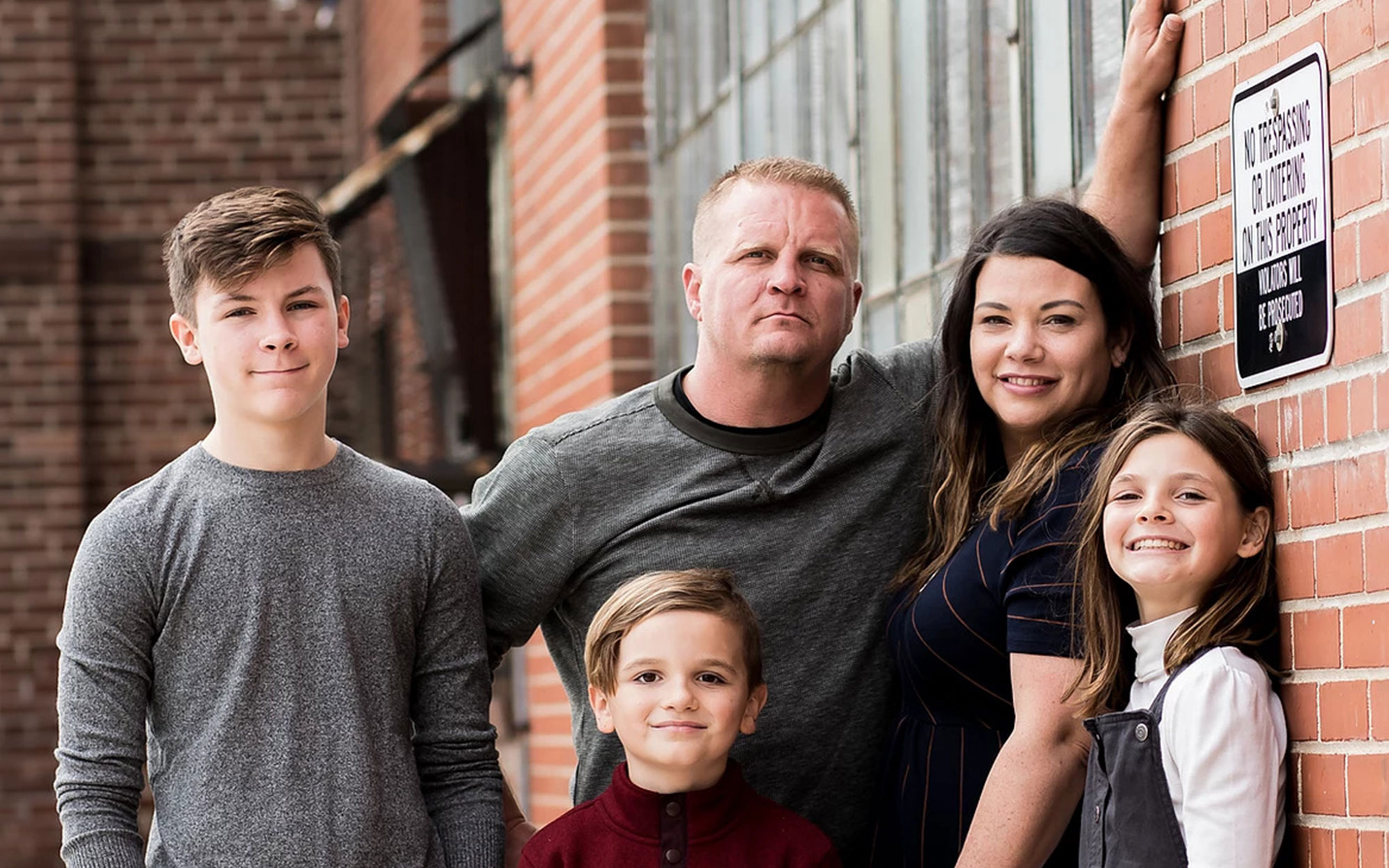 Meet the police officer who understands the importance of two things: one, community involvement, and two, the pride and satisfaction of a vibrant, healthy, manicured lawn.
Professional Lawn Maintenance: We Put the Law in Lawn
Officer Josh Davis is a member of the St. Louis County Police Department. Protecting and serving the community by night and reviving St. Louisans' lawns by day, Officer Davis and his wife Kristy say being active within their community is important to them. Headquartered in Wentzville, Lawn N' Order is a law enforcement-owned lawn care company that performs a variety of lawn care services. Whether you're located in St. Charles, Lincoln, Warren, or another surrounding county, you can be sure your lawn is in good hands with Lawn N' Order.
For reasonable prices, customers receive professional lawn care solutions that include:
Lawn N' Order offers grass cutting for lawns big, small, and in-between. No job is too tough for them to handle. They work carefully and quickly, never sacrificing quality for efficiency. Officer Davis and his trained crew have the skills and expertise to make your lawn look flawless and add the finishing touches to your home's curb appeal.
After a long winter, it's time for spring lawn care. Lawn N' Order breathes new life into your grass with aeration and overseed services. Aeration improves soil drainage and helps nutrients reach your lawn's roots. Before you know it, your grass will be healthy and vibrant green. Plus, overseed treatments renew your existing lawn so you won't need to start from scratch.
Landscape design and maintenance creates the perfect frame for your plants and flowers to flourish. Lawn N' Order is multi-faceted in the industry and they have the skills to add unique and elegant flair to your property. Paying close attention to detail and working diligently to create an impressive landscape that suits your style is one of their many specialties.
This spring, enlist the professionals at Lawn N' Order to implement weed removal and help your lawn grow more beautiful than ever. Pesky or unsightly horticulture is no match for their weed & feed solutions which kill unwanted sprouts and cultivate full, green grass.
Once the summer has come and gone and fall is upon us, make sure to ready your yard for winter. Lawn N' Order's fall cleanup services prepare your lawn for the cold months ahead. From gathering leaves to trimming shrubs and bushes, Officer Davis's dedicated team puts in the hard work so you don't have to—and for some of the most affordable prices that can't be beat.
Searching for Local lawn care that's sure to impress? Look no further! See Services
Praise-Worthy Services
Lawn N' Order is an authorized partner with St. Louis Hero Network. But don't just take our word for it—many customers have experienced for themselves what an incredible job this crew is capable of. One Facebook post from a happy customer says, "I appreciate their excellent customer care, service, communication and consideration." Another customer posted that they rely on Lawn N' Order for "a perfectly and beautifully cut lawn."
For Officer Davis and his lawn care crew, it's simple: sub-standard lawn services should be a crime. Learn more about Lawn N' Order in the St. Louis Hero Network directory and visit their website to book your lawn service today.