HELP A HERO
Lets band together and offer our support for Jason Collins, a retired police officer, 5 time medal of valor recipient, and a hero who's saved many lives. This time, his bravery to step in and save someone ended in gunfire, a hospital stay and an unsure outcome. This courageous and selfless father and his family shouldn't have to worry about money at a time like this.
---
We've partnered with

USA Mortgage

to create the Lance Corporal Jared Schmitz Memorial Fund. Jared was one of the 12 Marines who sacrificed his own life for his country, at just 20 years old.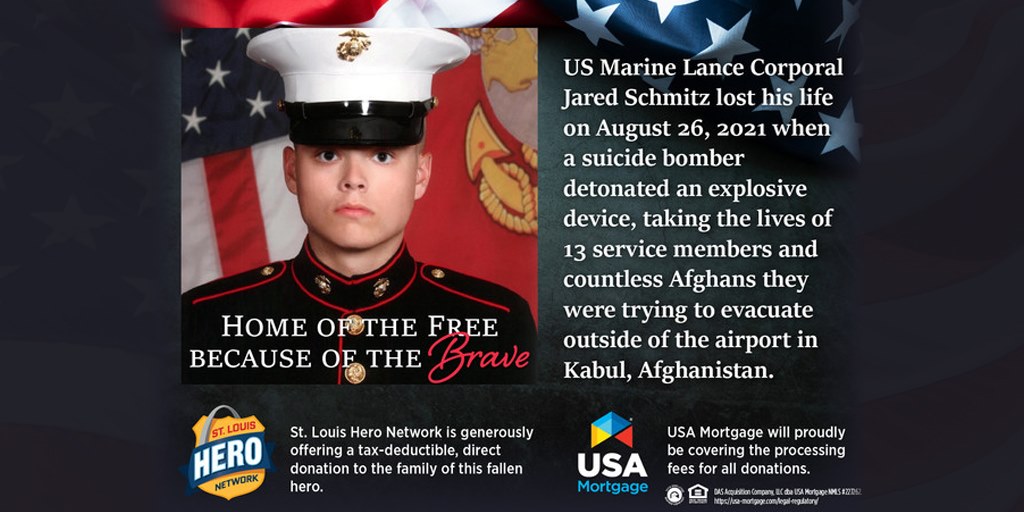 USA Mortgage is proudly covering all processing fees for donations. Each and every dollar collected will go to this hero's family to set up a future scholarship fund or foundation in Jared's name.
Lance Corporal Schmitz, we thank you for your service and sacrifice and vow to never forget your bravery.
The Few the Proud.