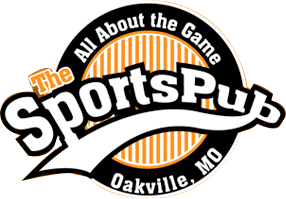 In the heart of Oakville, there's a family-owned sports bar that's more than just a place to watch the game—it's a hub of community support, excellent food, and top-notch catering. Oakville SportsPub has firmly established itself as the go-to destination for sports enthusiasts and food lovers alike. With its commitment to customer service, community involvement, and support for first responders, it's not your typical sports bar. Let's dive into what makes this local gem stand out.
A Family-Owned Gem
Oakville SportsPub is not your run-of-the-mill sports bar—it's a family-owned and -operated establishment. The personal touch and warm atmosphere can be felt the moment you walk through the doors. The sense of community and family values are woven into the very fabric of this sports bar, making it a welcoming and inviting place for all.
Committed to Customer Service
One of the key attributes that set Oakville SportsPub apart is its unwavering commitment to customer service. The friendly and attentive staff go above and beyond to ensure your experience is memorable. Whether you're a regular or a first-time visitor, you'll always feel like part of the family.
Supporting the Community
Oakville SportsPub is deeply rooted in its community, and it's not just about serving food and drinks. They are committed to giving back and supporting local causes. With military and law enforcement within their families, they understand the sacrifices made by these brave individuals—they're always willing to go the extra mile to say "thank you" for the hard work and dedication shown by these heroes.
Want to learn more about what's happening at Oakville SportsPub? Check out their Facebook page for information about food and drink specials, events, and more!
oin the Hubbub at the Pub
Excellent Food With a Personal Twist
While you'll find traditional bar fare and modern cuisine at Oakville SportsPub, it comes with a personal twist that elevates the dining experience. Whether you're in the mood for classic comfort food like burgers and fries or you're looking for something more adventurous, their menu has you covered. Every bite is a burst of flavor that keeps you coming back for more.
A Drink Selection Like No Other
Oakville SportsPub boasts a drink selection that caters to every taste. From domestic and specialty drafts to a wide array of craft beers, their bar is a haven for beer enthusiasts. But it doesn't stop there—their cocktail menu features creative concoctions that are perfect for sipping while you cheer on your favorite team. Whether you're a beer aficionado or a cocktail connoisseur, Oakville SportsPub has a libation that perfectly complements your visit.
Catering With Flair
If you want to bring the delicious Oakville SportsPub experience to your next event, they've got you covered with their in-house buffets and takeout catering options. Whether it's a birthday party, corporate event, or any special occasion, Oakville SportsPub ensures that your guests are treated to the same excellent food and impeccable service that patrons have come to expect from this beloved sports bar. From mouth-watering appetizers to scrumptious entrees, their catering services add a touch of flair to any event.
A Sports Fan's Paradise
Oakville SportsPub is more than a sports bar; it's a sanctuary for sports enthusiasts. With an impressive lineup of 18 flat screens strategically positioned throughout the pub, you're guaranteed not to miss a single moment of the action, no matter where you're seated. The atmosphere during game time is electric, with fans passionately cheering for their favorite teams and celebrating every big play. Whether it's the crack of a baseball bat, the thundering of football tackles, or the grace of hockey skates on ice, this is the place to be for an authentic and exhilarating sports-watching experience that will keep you coming back for more.
Join the Excitement at Oakville SportsPub
The next big game awaits, and there's no better place to revel in the excitement than Oakville SportsPub. With a warm, welcoming atmosphere, excellent food, an impressive drink selection, and a commitment to the community, it's the ultimate destination for sports enthusiasts and food lovers alike. Don't miss out—come on down and make memories at Oakville SportsPub. Your unforgettable game day experience is just a visit away.