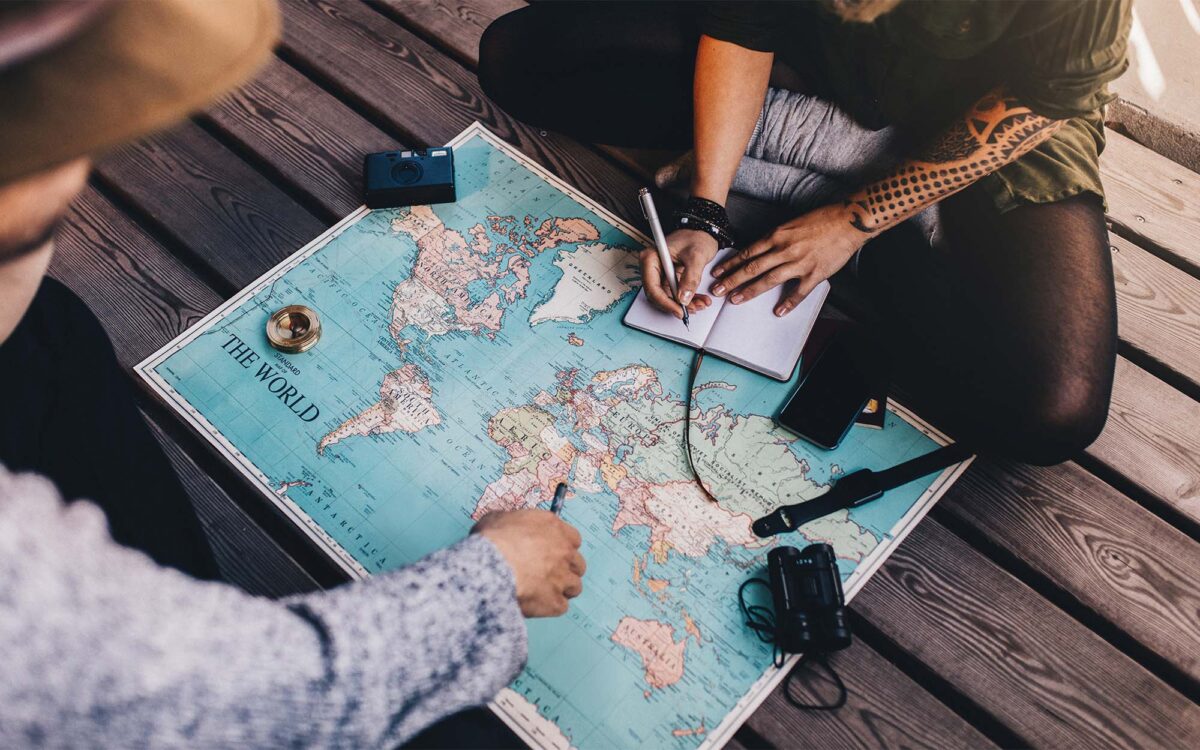 Going on a family vacation should be a relaxing, stress-free experience. However, planning a trip for your entire family can be rather overwhelming—you have to find flights and lodging, book hotels and other accommodations, and sometimes even decide where you're going to eat. For many families, this planning whirlwind can take the excitement out of the trip before it even starts. Fortunately, working with a reliable local travel agent like Mouse Bound Vacations eliminates the stress of travel planning, allowing you and your family to kick your feet up, put your sunglasses on, and soak up the sun.

Take Some Time to Relax With Your Family
In our fast-paced world, it's easy to forget the importance of taking time to relax with your family. With the pressures of work, school, and daily life, it's crucial that you find the time to get away and rejuvenate with those you love. A well-planned vacation can be just the remedy you need to reset your mind, body, and soul and allow you to celebrate your milestones with your children, experience new things as a family, and build lifelong memories.
As your full-service travel agent, Mouse Bound Vacations specializes in creating dream vacations for families, taking care of every element of planning from start to finish to ensure a stress-free experience. They understand that family vacations are not one-size-fits-all and will work with you to create a customized itinerary that meets both your needs and budget. With Mouse Bound Vacations, you can enjoy the benefits of a well-planned vacation without any of the hassle.
Where You Can Go With Mouse Bound Vacations

One of the many perks of partnering with Mouse Bound Vacations is the variety of vacations they offer. Whether you're dreaming of a Disney vacation, a European adventure, or an all-inclusive beach getaway, they've got you covered. From booking flights and accommodations to scheduling activities and dining reservations, Mouse Bound Vacations takes care of every detail for you, no matter how small.
Disney Vacations

Mouse Bound Vacations has extensive knowledge of Disney parks and resorts, making it easy to plan a magical vacation that includes all of the must-see attractions, character meet-and-greets, and delicious dining experiences. Whether you're looking to visit Walt Disney World in Florida or Disneyland in California, they can help you craft an unforgettable experience.
Europe Vacations

For those dreaming of a European adventure, Mouse Bound Vacations can easily make it a reality. They offer a wide range of Europe vacation options, such as guided tours, river cruises, and self-guided itineraries. With Mouse Bound Vacation's expert planning, you can explore the historic cities of Paris, London, or Rome or soak up the beauty of the Mediterranean coast, making memories that last for years to come.
All-Inclusive Vacations

An all-inclusive vacation is a great option for those looking to escape and relax without dealing with any planning at all. Mouse Bound Vacations offers a variety of all-inclusive vacation packages to destinations around the world, from luxurious beach resorts in the Caribbean to eco-friendly lodges in Costa Rica.
Complimentary Perks for First Responders

As a member of the St. Louis Hero Network,Mouse Bound Vacations understands the difficult, dangerous work that first responders do. To show their appreciation, they offer complimentary services, referral bonuses, and gift cards to first responders, making the travel experience even less stressful. Whether you're a police officer, firefighter, or paramedic, Mouse Bound Vacations is committed to going above and beyond with their services, ensuring you and your family have the trip of your dreams.
Start Planning Your Vacation Today
Ready to start planning your next adventure? Make the process hassle free with a travel agent like Mouse Bound Vacations! Reach out to them today or connect with them on Facebook to find your next family getaway.