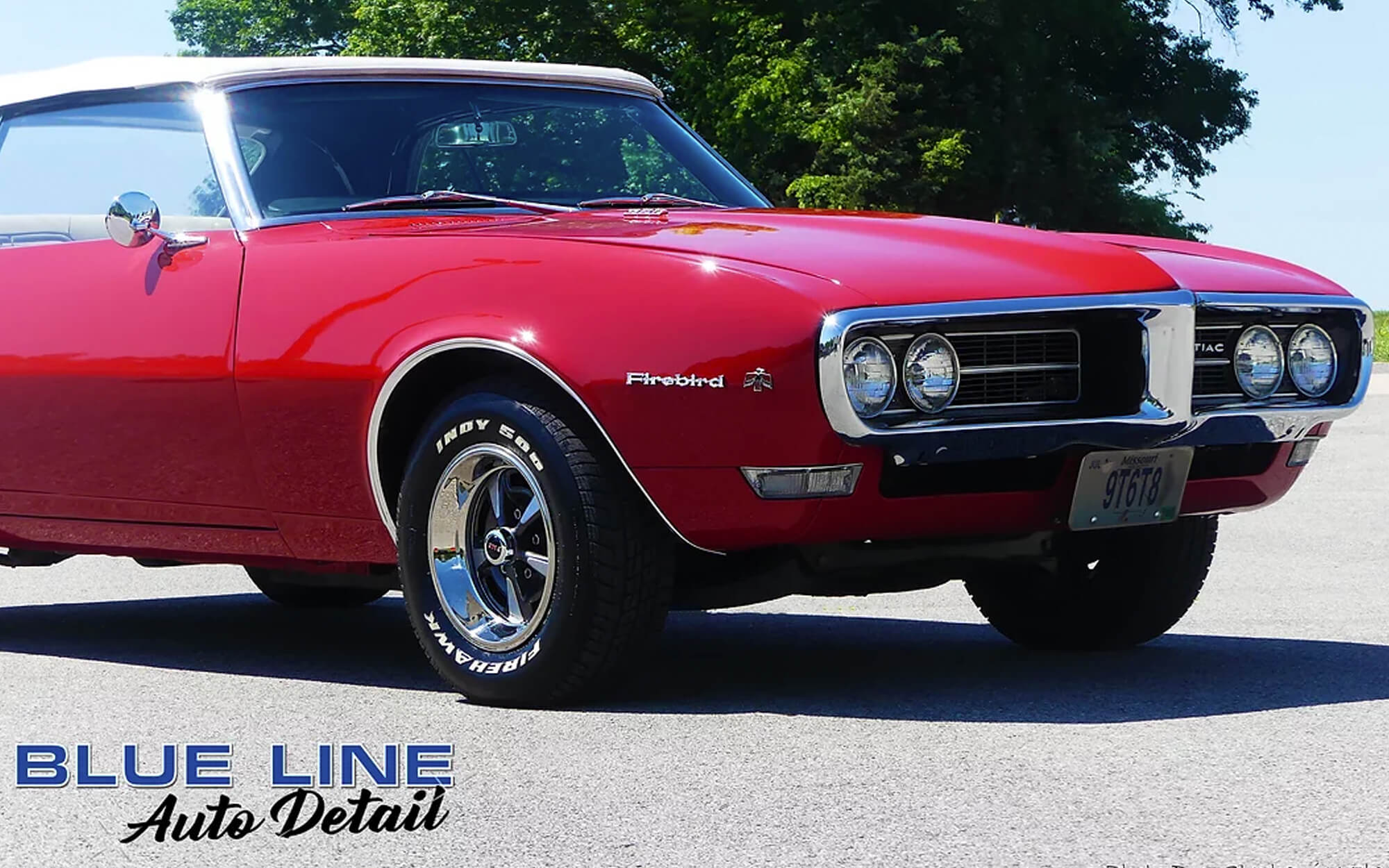 The search for car detailing in St. Louis can be frustrating. Long wait times and shops charging way more than they're worth could make you want to throw in the towel. But before you do, drive over to Blue Line Auto Detail.
Officer Eskridge Believes Your Car Has the Right To Remain Clean
Blue Line Auto Detail is owned and operated by Arnold, Missouri, police officer Brian Eskridge and offers professional auto detailing. Officer Eskridge is the Lead Detail Specialist at his St. Louis auto cleaning shop, and he and his team vow to make your car shine like new.
If you take pride in your clean ride, you don't have to break the bank or spend your entire day waiting for high-end detailing. From wheel detailing to spectacular interior and exterior cleaning, there's nothing that Officer Eskridge and his car cleaning extraordinaires can't do! Conveniently located in High Ridge, Missouri, it's perfect for those traveling from St. Louis County, Fenton, or any surrounding area. Blue Line Auto Detail specializes in:
C.Quartz
It's hard enough to find car detailing in St. Louis, but you'd really be hard-pressed to find C.Quartz services in particular because Blue Line Auto Detail is one of only three businesses in Missouri that's C.Quartz certified. C.Quartz is a multi-step car-coating process that works best when done by Blue Line Auto Detail's experts. These products give your car a protective layer and a reflective finish.
C.Quartz coatings contain weather-resistant and self-cleaning properties that keep your car sparkling like new, wash after wash. Plus, it's highly repellent to water and oils, which helps prevent stains. Customers can choose C.Quartz Pro or upgrade to C.Quartz Finest Reserve for the ultimate protection that lasts for three years.
Exterior Detailing
Officer Eskridge's professional auto detailing shop was built on strong values like close attention to detail and outstanding customer service. At Blue Line Auto Detail, customers pay for high-quality car detailing and get their vehicle back, spotless and streak-free.
Exterior detailing starts at $79.99 for a 2–3 hour high-end detailing job. Services include:
Clay Bar Treatment – Wash away residue and extend the lifespan of your vehicle's paint job with a clay bar treatment. This removes tough stains, contaminants, and debris.
Wheel Polishing – Hand wash, sanitize, and polish your wheels, in that order—that's what Blue Line Auto Detail's detailing specialists will do to make your wheels look their best.
Convertible Top Cleansing – Keep your drop top in great shape with Blue Line Auto Detail's convertible top cleaning solutions that remove mold, fungus, and foul odors.
Headlight Restoration – See better while driving at night or in the rain when you invest in clean headlights. After Blue Line Auto Detail wipes the residue away, your lights will shine much brighter.
Polishing – Polish your car to bring your paint job back to life; it's sure to turn heads like never before. This service works wonders for cars that have lost their luster over the years.
Paint Correction – Remove scuffs and scratches with Blue Line Auto Detail's paint correction services. These services also involve buffing and polishing to restore shine to the paint.
Advanced Glass and Window Treatment – Improve visibility in the rain and make your windows clearer with a chemical and UV-resistant finish from this service by Blue Line Auto Detail.
Rock Chip Repair and PDR Services – Blue Line Auto Detail is partnered with Frisco Hill Auto Body to eliminate chips and dents. They also give you a free estimate if you're interested in these services.
Interior Detailing
Your car's been through a lot. After all those spilled drinks, crumbs, and muddy footprints on the mats, it may be past due for interior detailing. Blue Line Auto Detail offers:
Vacuuming
Pet Hair Removal
Odor Removal
Steam Cleaning
Leather and Vinyl Coating
Micro Detail Components
Fabric Protectant
Your car does more than just get you from point A to B. It's got history. It's a part of your family's memories. Do something great for your car and schedule a car detailing in St. Louis from Blue Line Auto Detail
St. Louis Hero Network is home of the brave police officers, veterans, and first responders who own and operate local businesses. Browse Our Directory

St. Louis Hero Network Encourages You To Stop by Blue Line Auto Detail
The next time you're looking for excellent car detailing in St. Louis, we urge you to do business with Officer Eskridge. He exhibits his integrity and generosity to the St. Louis Hero Network every chance he gets. Officer Eskridge has given countless donations, placed items up for auctions and fundraisers, and has been a reliable help within the St. Louis Hero organization and his community.
Before you take your vehicle to another quick and careless car wash, think of Blue Line Auto Detail. Don't just take our word for it. Check out Blue Line Auto Detail's reviews and testimonials.
Be a hero. Hire a hero.