Your Perfect Remodel Inc.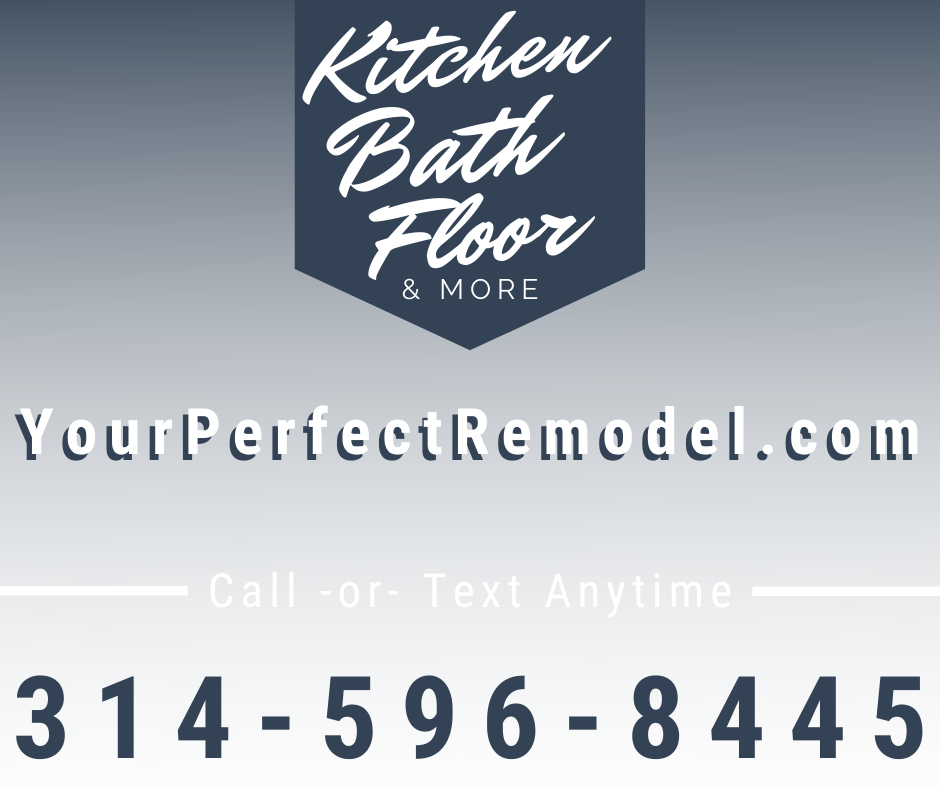 Your Perfect Remodel Inc.
Affiliation:

Firefighter
COMPANY DESCRIPTION: If You are looking for the "Best Price Guarantee" on over 50,000+ options of Kitchen, Bath, and Flooring Products... Call -or-Text Anytime 314-596-8445. We offer:
In Person: Private 10,000+ sq ft showroom near 44 & 270. Browse products in organized displays and room vignettes in a relaxed, comfortable environment.
Available By Phone: If you already have a product in mind our team can provide product guidance, availability and pricing; order status; project ideas; and more.
Available Online: Virtual Meetings and Tours - discuss project ideas and view products. Virtual K&B Appointments - see the showroom designer's screen while on a conference call to complete the design.
Free Sample Pick-Up: To see how products may look in the home, request samples at no cost. Curbside pick-up and drop off is available.
FREE Financing: Special interest free 12 and 18 month financing is available so project budgets can be stretched further.
Call -or- Text Anytime
Rich
314-596-8445
YourPerfectRemodel.com
COMPANY SERVICES:
Highly Organized Team. Fast Response.
Our showroom boasts hundreds of well-known brands as well as countless material, style, and texture choices.
Turning an old Kitchen into a modern space? We can help with cabinets, countertops, sinks, faucets, and accent hardware.
Looking for new Flooring? We have the perfect carpet, hardwood, laminate, vinyl, and tile for your needs.
Need to remodel a Bathroom? Shop our tubs, sinks, showers, vanities, and more.
Aside from our outstanding selection of products and materials, we also offer expert assistance in choosing the right products and creating the perfect design for your taste.
Call -or- Text Anytime
Rich
314-596-8445
YourPerfectRemodel.com
BONDED: Yes
INSURED: Yes
YEARS EMPLOYED: 18
EMPLOYMENT CITY: St. Louis
EMPLOYMENT STATE: Missouri