Turtle Creek Pub & Grill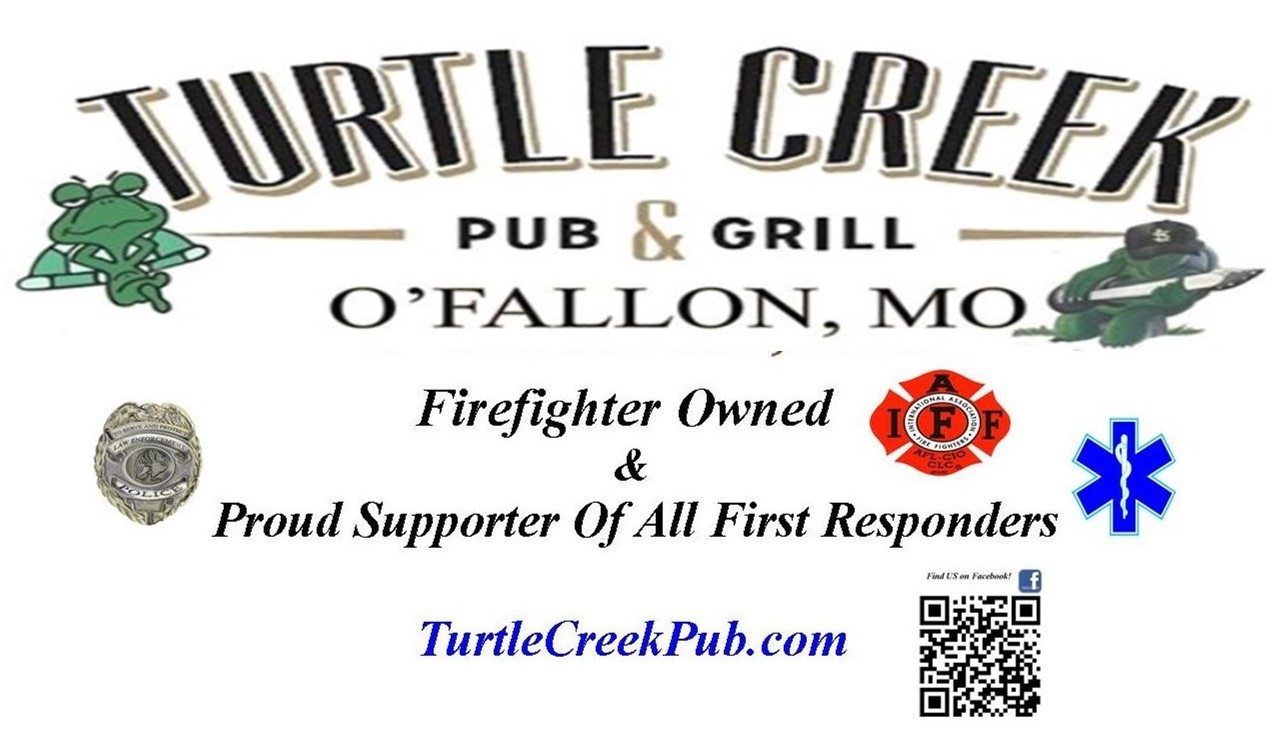 Affiliation:

Firefighter
ADDRESS:
128 Triad Center West
(Mexico Road Between Hwy K & Bryan)
O'Fallon, MO 63366
Get Directions »
COMPANY DESCRIPTION: American Cuisine Dining with a Fun, Pub Atmosphere! Our Menu includes Everything from Cajun & Tenderloin Pasta, Burgers & Wraps, Pizza, House-Made Meat Loaf & Pot Pie, Pork Steaks, Fish, Appetizers & More!  Join us inside or out on our large, open patio for a favorite beverage or meal. We also offer "On-Duty", uniformed & Plain Clothes, 50% off your ticket! With Live Music most every week-end, and a regular crowd that always brings in new friends, there's always something going on at Turtle Creek! Proudly supporting all First Responders and the organizations that support them and we hope you'll stop in and give US a try sometime, too!
BONDED: Yes
INSURED: Yes
YEARS EMPLOYED: 20+
EMPLOYMENT CITY: Webster Groves
EMPLOYMENT STATE: MO