Got Your Six Construction, LLC.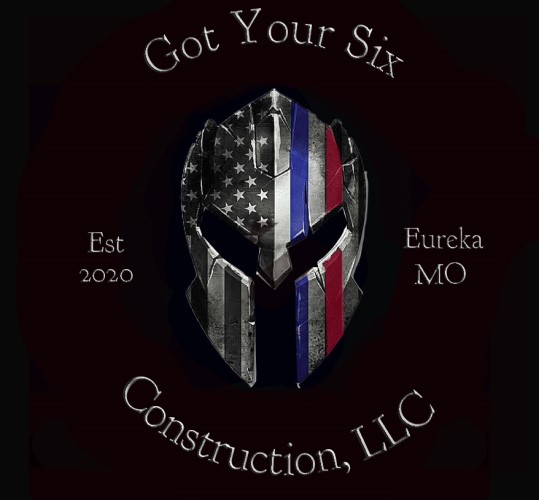 Got Your Six Construction, LLC.
Affiliation:

Military
COMPANY DESCRIPTION:
A construction company based in Eureka, MO that provides quality craftsmanship and impeccable customer service.
Many of our family have served in the military or have served as first responders. We love our country and our community.  I am a retired Army officer and my brother Aaron is an incredible craftsman who builds works of art that any homeowner would be proud of. His reputation is one of quality, honesty, and integrity.
My Dad served as a St. Louis County Police Officer for 30 years, while Aaron's Dad served as a firefighter for 32 years. These men taught us to do what was right even in the face of adversity. We knew we wanted the name to honor our Dads and support our military and first responders.
COMPANY SERVICES: Home remodeling and general contracting
BONDED: No
INSURED: Yes
YEARS EMPLOYED: 20
EMPLOYMENT CITY: St. Louis
EMPLOYMENT STATE: Missouri