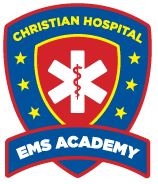 Paramedic Refresher
48 hours–classroom, $525
48 hours–online, $399
Prerequisites: Completion of a state paramedic course
The Paramedic refresher course can be used to educate current Paramedics (48 CEUs) or for Paramedics in training that plan to take the National Registry computer exam. This course will prepare individuals for the National Registry (NR) Exam by providing 40 hours of classroom paramedic training and 8 hours of hands-on skills. The course can also be taken to obtain your mandatory and flexible core hours needed to recertify your NREMT-P certification. The course was developed around National Registry testing questions and gives the student the "need to know" material with multiple handouts to refer to after course completion. Upon course completion, you will receive a certificate and 48 continuing education units.
---
And tell them The STL HERO NETWORK referred you!
Dates: Oct. 22 – Dec. 3, 2018
Days: Mon.
Time: 0800-1400