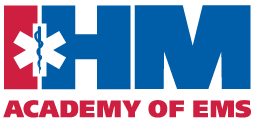 *ABBOTT AMBULANCE SPONSORED SLOTS ARE AVAILABLE FOR THE MARCH 2019 CLASS*
Details about the course of study are explained below, but please note that this course requires an entrance assessment before admission to the program is complete. Please go here to register for the assessment date that best suits your schedule. Each class must have a minimum number of students enrolled. You will be notified within 10 business days of the scheduled start of class if enrollment has not been met.
—–
IHM is committed to producing the best paramedic graduates in the state. For the last several years, IHM has been pushing the envelope in pre-hospital education. With the release of the 2012 Education Standards, IHM is once again on the cutting edge. IHM's comprehensive paramedic education program is designed to not only meet the needs of the EMS community, but to expand the definition of an entry-level paramedic. The 2012 Education Standards curriculum expands the required knowledge base of the entry-level paramedic. The student will be able to participate in challenging clinical experiences and graduate with a solid academic base. The program consists of classroom lecture, hands-on skills labs, scenario driven roll play and 1st hand observation and skills application at area hospital and ambulance clinical sites.
—–
The core paramedic classes have been divided into three terms and can be completed in 14 months or less:
Phase 1: 504 Didactic and Lab Hours, Classes meet two full days a week for approximately 8 months
Phase 2: 252 Clinical Internship Hours, Students attend internships at various hospital departments
for approximately 2.5 months
Phase 3: 336 Field Internship Hours, Students attend internships with and complete the capstone rides at private and municipal ambulance services for approximately 3.5 months
—–
Click here for the IHM Academy of EMS Course Catalog.
Click here for the Paramedic Program Student Handbook.
---
And tell them The STL HERO NETWORK referred you!
Cost
$ 9984.00
Location
St. Louis Campus
Instructor
A Certified Instructor.
| | |
| --- | --- |
| Dates 03/19/19 08:30 AM 04/16/20 05:00 PM | |