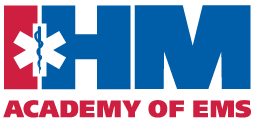 Emergency Medical Technician
The primary focus of the Emergency Medical Technician is to provide basic emergency medical care and transportation for critical and emergent patients who access the emergency medical system. This individual possesses the basic knowledge and skills necessary to provide patient care and transportation. Emergency Medical Technicians function as part of a comprehensive EMS response, under medical oversight. Emergency Medical Technicians perform interventions with the basic equipment typically found on an ambulance. The Emergency Medical Technician is a link from the scene to the emergency health care system. Upon successful completion of this course, graduates are eligible to take the National Registry of EMT (NREMT) exam. Proof of successful completion of the NREMT testing process is required as part of the application for licensure in most states.
Course Schedule:
The schedule for EMT courses varies. Please see course dates and times below. Each class must have a minimum number of students enrolled. You will be notified within 10 business days of the scheduled start of class if enrollment has not been met.
Prerequisites:
Applicant must be at least 18 years of age
State Issued Picture ID or Passport
Social Security Card
Proof of High School diploma or equivalent.
Documentation of physical exam performed by DO or MD
Proof of health care insurance coverage
Measles, mumps, rubella (MMR) – 2 vaccinations or a positive titer.
Tetanus/diphtheria/Pertussis – Tdap – valid for 10 years
Hepatitis B – Immunization series of 3 shots or a positive titer.
Chickenpox (varicella) – 2 vaccinations or a positive titer.
Meningitis – proof of inoculation or a positive titer recommended
Influenza Vaccination – current years flu season prior to starting clinical rotation (clinical/field)
Skin TB/PPD – Negative skin test or chest x-ray within the past 12 months
Background Check
Drug Screen – Each student is required to pass a drug screen
Please be sure to make copies of your immunization records and insure the copies are legible. Originals will not be returned nor will copies be made for you. All vaccinations must remain current throughout the training program.
Course Cost & Payment Plan:
Once accepted into the program the total tution cost is $1791, less the $100.00 initial registration fee. IHM Academy of EMS offers an interest-free payment plan for the remaining balance of $1691 split into two payments of $895.50.
Students in the enrollment process will receive a student agreement and application packet from IHM Academy of EMS.
Tuition may be paid by check/money order, Visa, MasterCard, American Express or Discover.
Additional fees/costs:
Texts/Fisdap – a link will be provided to the student after enrollment for the purchase of books and online tools. The approximate cost of all required books and online tools is $398. No used books may be used. Failure to purchase from the supplied discount link could result in additional costs for students.
Uniforms – A uniform shirt must be purchased by the student to be worn in class and during clinical rotations. These forms will be in the enrollment packet, Approx: $25
Equipment & Supplies – Stethoscope, BP cuff, and pen light must be purchased by the student from a vendor of their choice, Approx: $36-80
Background Check and Drug Screen, $139
Estimated National Registry Skill Exam Fee:  $70.00
Estimated National Registry CAT Exam Fee:  70.00
Registration:
Upon online registration, students will receive an email confirming their registration and a link to the EMT Enrollment Packet.
Final admission into Emergency Medical Technician program requires the submission of required documents and completed and signed Student Enrollment Agreement. PLEASE NOTE: The due date for all of these items will be no later than the first class meeting.
Cancellation/Reschedule Policy:
You may cancel your registration at any time prior to the first day of class and receive a full refund. If you registered online, you may either cancel online or send a written cancellation notice to IHM Academy of EMS at: 2500 Abbott Place, St. Louis, MO 63143 attn: Admissions Coordinator
Need Help?
If you have any general questions about IHM Academy of EMS requirements or need additional information regarding this program, please email beverly.goodlow@amr.net.
---
And tell them The STL HERO NETWORK referred you!
Cost
$ 1791.00
Location
St. Louis Campus
Instructor
Joe May
| | |
| --- | --- |
| Dates 06/17/19 09:00 AM 08/14/19 05:00 PM | |