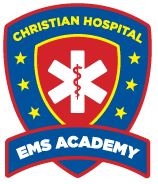 Advanced Medical Life Support (AMLS)  
16 hours, $250
Prerequisites: Current EMT-B or EMT-P license
Advanced Medical Life Support (AMLS) addresses how to fully assess and manage the most common medical crises in patients, offering a "think outside the box" methodology and emphasizing scene size-up, history, interactive group discussion on potential treatment strategies, and physical exam to systematically rule out and consider differential diagnoses. AMLS is endorsed by the National Association of EMS Physicians. Upon completion of this course, you will receive an AMLS provider certificate and card.
---
And tell them The STL HERO NETWORK referred you!
Dates: Sept. 20 & 21, 2018
Time: 0800-1700
Location: CR 2