21aug6:30 pmBackstoppalooza 20216:30 pm Chesterfield Amphitheater
Location

Chesterfield Amphitheater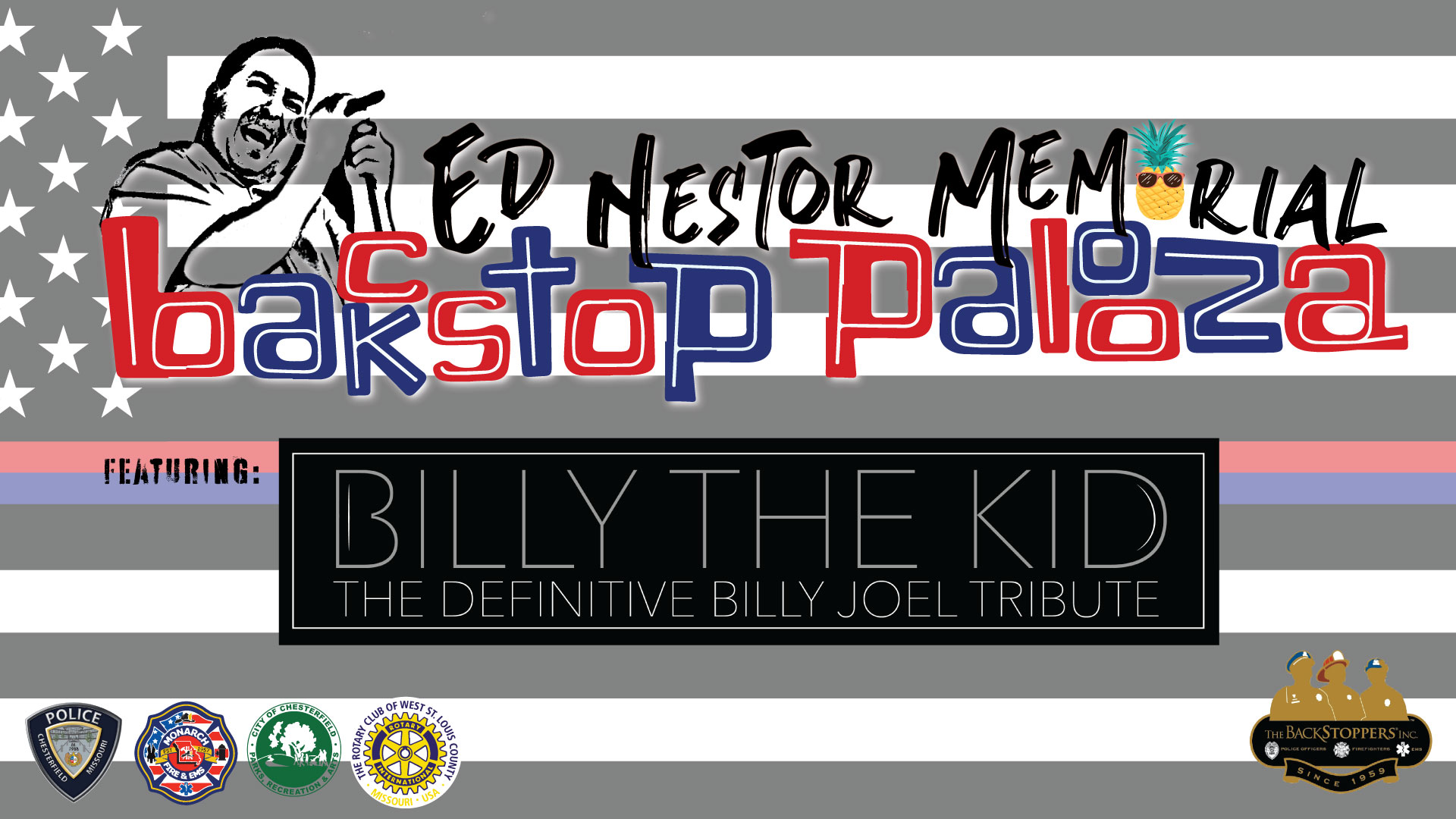 Event Details

The Ed Nestor Memorial Backstoppalooza is a fundraiser concert that supports Backstoppers, Inc., an organization that provides immediate financial aid and other support to the families of Police Officers and Firefighters who lose their lives in the line of duty.

ABOUT BACKSTOPPALOOZA

The annual Backstoppalooza fundraiser concert will be held on Saturday, August 21, 2021 at the Chesterfield Amphitheater. All of the proceeds from Backstoppalooza (food and beverage sales) support Backstoppers (excluding production and band costs). Donations to Backstoppers will be encouraged and collected at the event. Backstoppalooza has raised over $368,000 for Backstoppers, Inc. since 2013!

PERFORMANCES: BILLY THE KID

A bottle of red. A bottle of white… pull up a chair, grab a glass and sing along as Billy the Kid plays you a memory. Featuring acclaimed musicians John Gore (piano, vox), Steve Johnston (guitar, vox), Louis Michael (keyboards, accordion, guitar, vox), Curt Shaw (bass, vox), Dave Johnson (drums) and Waylon Schroeder (sax, percussion), Billy the Kid performs classic early Billy Joel in an authentic, all-live rock show. We hope you're all in the mood for a melody…

Great corporate sponsorship opportunities available, contact Captain Mike Thompson at BPalooza@chesterfield.mo.us.